5X Bundle
Buy more, save more with our 5X Bundle. 
What's in the bundle: 5 Embr Waves (includes stainless steel Milanese loop bands and chargers in matching finish)
Please note: Bundles may not be partially refunded. To receive a refund, all bundle items must be returned.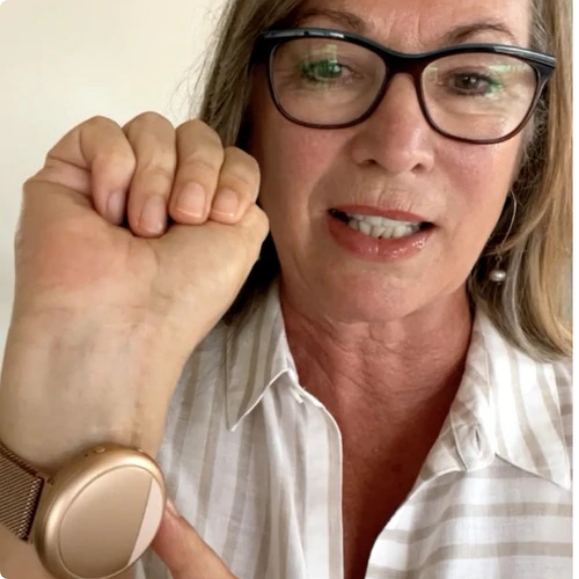 Loretta S.
"The Wave truly helps with hot flashes or cold sweats from menopause."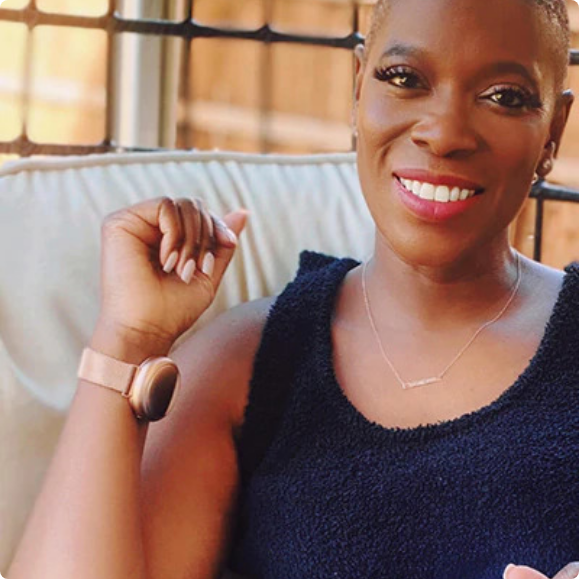 Coretta S.
"You press one button to cool you and another to give you warmth, as needed. This is a game-changer."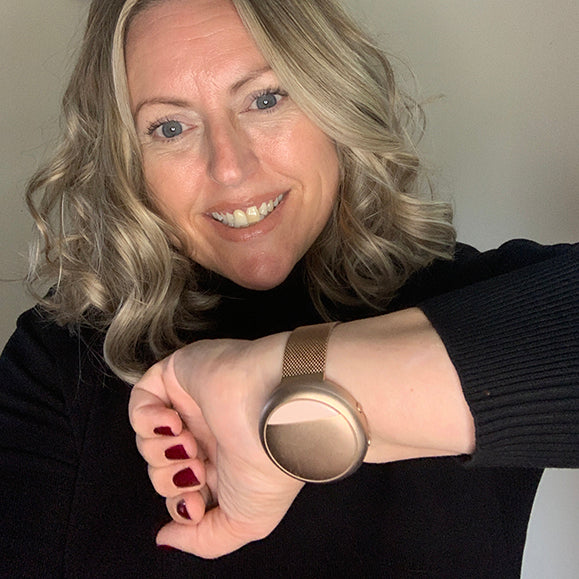 Mellanie P.
"It's just such a simple tool that gives you that instant relief."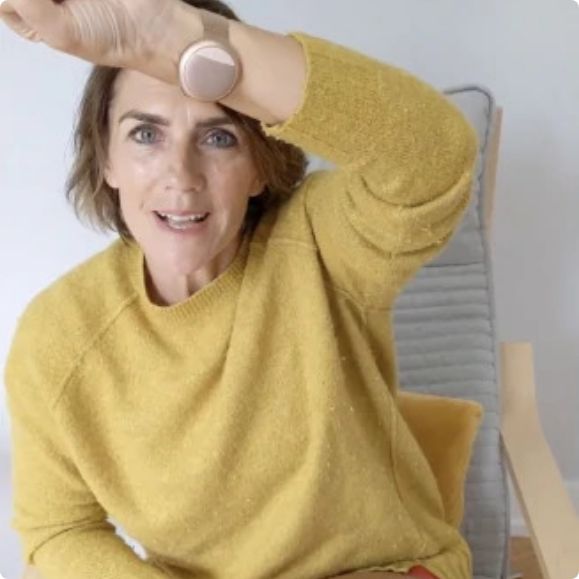 Amanda T.
"It took a few weeks for this to give me some relief but now I won't sleep without it."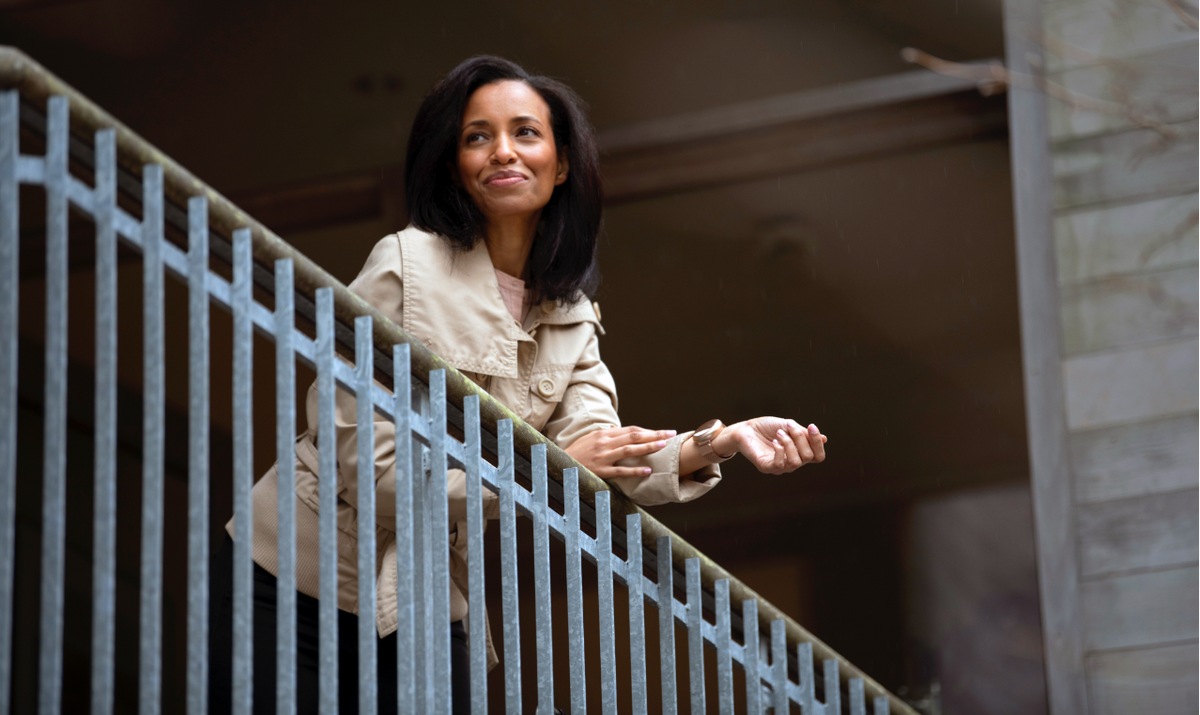 Wear it
Wear Embr Wave on the inside of your wrist to be ready for hot flashes — anytime, anywhere.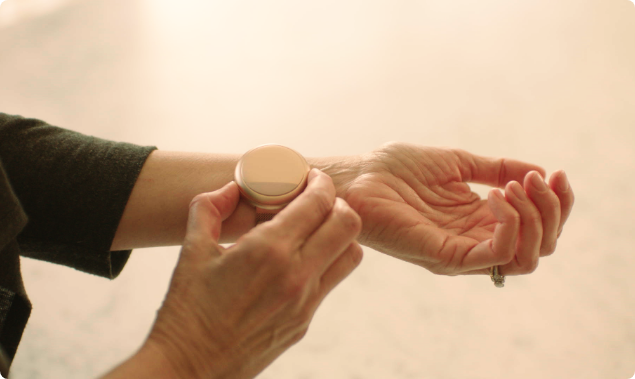 Press it
Easily and discreetly press the button to instantly start cooling when you feel a hot flash coming on.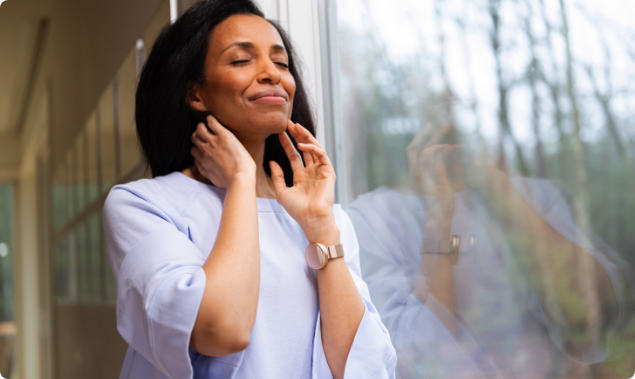 Feel it
The cooling waves trigger a natural mind-body response that helps you feel better within seconds.
Temperature is personal, and different people respond differently to Embr Wave. While some people find that everything clicks the first time they try it, you might find that it takes some time for your body to get used to the Wave before it starts to feel effective. Many users have told us that it takes a week or two before they start to notice a difference in their hot flashes—and that Embr Wave works better and better the more they use it! We strongly encourage you to take advantage of the 30-day return period to experiment with your Wave and find out what works best for your body. And check out the reviews to hear from thousands of real people who've tried Embr Wave.
When you feel a hot flash coming on, press any button to wake up your Wave. Press the dotted button to start cooling instantly. Press the dotted button again to make things cooler or the blank button to make things warmer. You can also use your smartphone and the Embr Wave 2 app to control your device or select different types of cooling options for more personalized relief.
The Wave 2 fits wrists approx. 5.3-9.3 inches (135-235 mm) in circumference.
You can always control your Wave using the buttons on the device, but the app lets you do so much more. Through the app, get access to more features and options to create personalized relief for hot flashes and other menopause symptoms like sleep disruptions, chills, and increased stress. Change how long your sessions last; choose specially designed waveforms for different situations; reprogram your Wave's buttons for shortcuts to your favorites; and track your patterns over time. The app also lets you keep your Wave up to date with new features and improvements.
No. Embr Wave comes with everything you need right in the box — but you can buy accessories if you'd like to change up your look or get an extra charger for extra convenience. Your Wave comes installed with our premium Milanese loop band, made of stainless steel in black or rose gold and featuring an adjustable magnetic clasp. A magnetic charger in a matching finish is also included. Plug it in to any standard USB wall plug for a full charge in about 2 hours.
Amazing! Truly one of the best gifts ever! I have been struggling with hot flashes that make me feel nauseous and disrupt my sleep. My Embr Wave 2 dramatically decreases the duration and severity of the hot flashes, and I can't imagine what I did without it! Thank you for creating this amazing product!
Embr Wave is a game changer in terms of getting me comfortably through my hot flashes with little or no problem. It's discreet enough to use so that no one needs to know what I'm dealing with. No more red sweaty faces for me!
Works while I'm sleeping. I wore it for 2 weeks every night to bed to ward off hot flashes. Wasn't sure if it was working, then the first night I decided to NOT wear it, I woke up having sweat through my pajamas. So I'm sold! Keeps hot flashes away while I sleep without me even knowing it. Great product!
Finally relief!!!! I have been suffering from hot flashes for 30+ years and have tried every possible remedy, tried the herbal possibilities, and nothing has even touched the miserable hot flashes. The Embr Wave has given me some relief and it is much appreciated.
I was a bit skeptical as I have already tried everything. I cannot express how much a lifesaver it's been battling hot flashes and chills. I highly recommend it to anyone. Thank you Embr Labs for creating this little miracle.
Embr Wave is not a medical device and has not been evaluated by the Food and Drug Administration. This product is not intended to diagnose, treat, cure, or prevent any disease.