Cool or Warm
Gain Control of Your Comfort
The first wearable temperature device that intelligently cools and warms. Activate your thermal senses to change how you feel temperature through the use of precise cooling and warming sensations.
Embr Subscription
$20 per month
What's good about the subscription:
Includes a new or refurbished Embr Wave 2.
Comfort wristband and comfort case ($60 value) included.
No commitment. Cancel anytime with no fees.
Access to future exclusive offers, accessories, and upgrades.
Your Personal Thermostat
Typical environments can leave many of us feeling uncomfortable. Make your temperature personal.
relief at the touch of a button
Own Your Temperature
- Instant cooling or warming at the touch of a button
- Cool down from stress
- Sleep at your own temperature
- Discreet relief in a sleek design

Customer Reviews
Embr Wave® patented technology delivers precisely engineered cooling or warming Thermal Waves™ at the touch of a button, for instant, discreet relief on demand. Clinically shown to be a safe and effective solution for managing hot flashes, cold flashes, night sweats, and disrupted sleep.
Let customers speak for us
How It Works
A cold or warm feeling on a specific part of your body can have a holistic effect. By stimulating the nerves that sense temperature, the Wave Bracelet can change how hot or cold you feel.
Step 1
Get Ready
Once you receive your Embr Wave download the Embr Wave app, set up your profile and connect your Wave via your phone's bluetooth.
Step 2
Press the Button
Activate instant cooling with the simple press of a button, for hot flash relief right when you need it. Use the mobile app for even more options.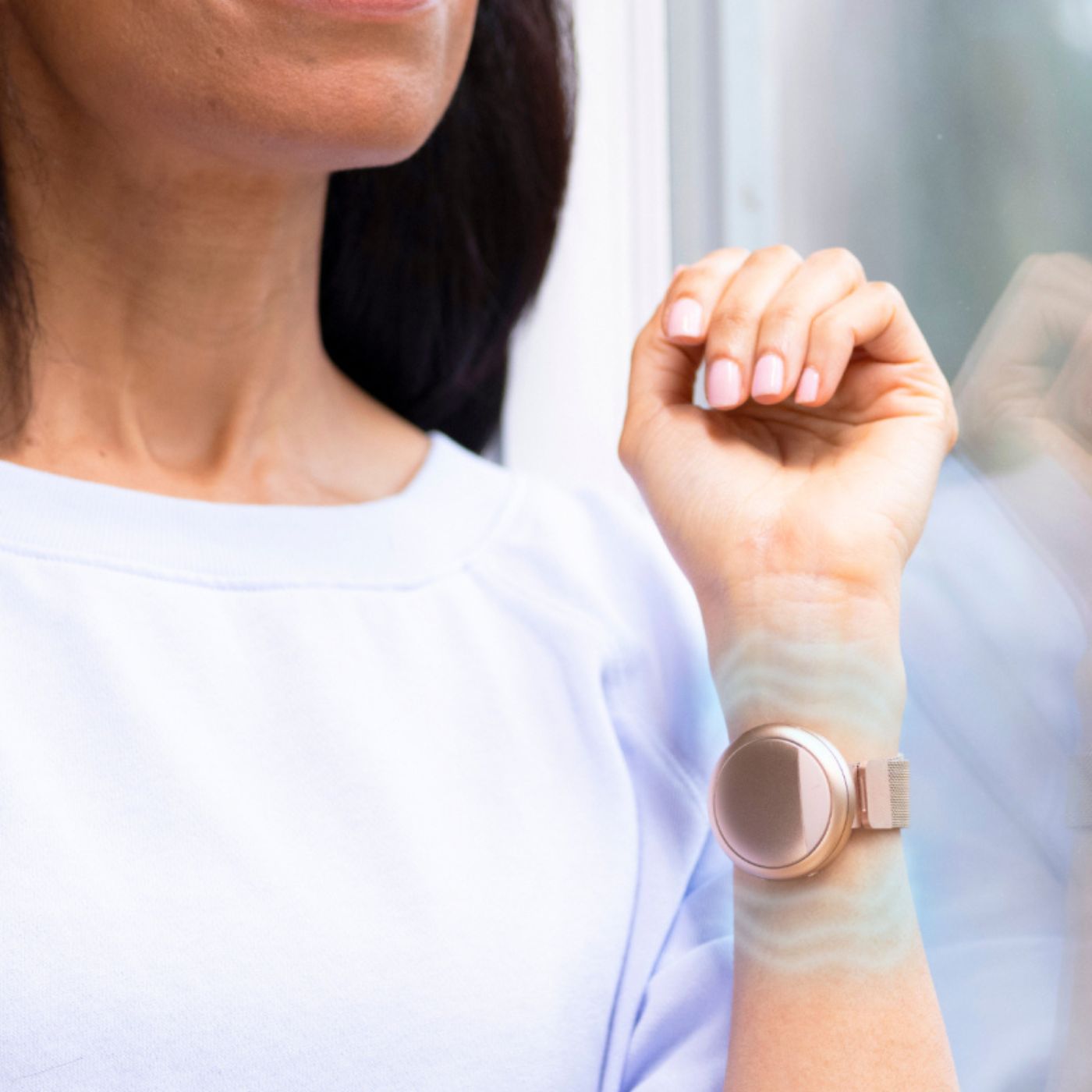 Step 3
Feel the Relief
Let Embr Wave work with your body's natural ability to use temperature to bring immediate hot flash relief. Get back to life on your terms again.
testimonials
Over 100,000 Happy Customers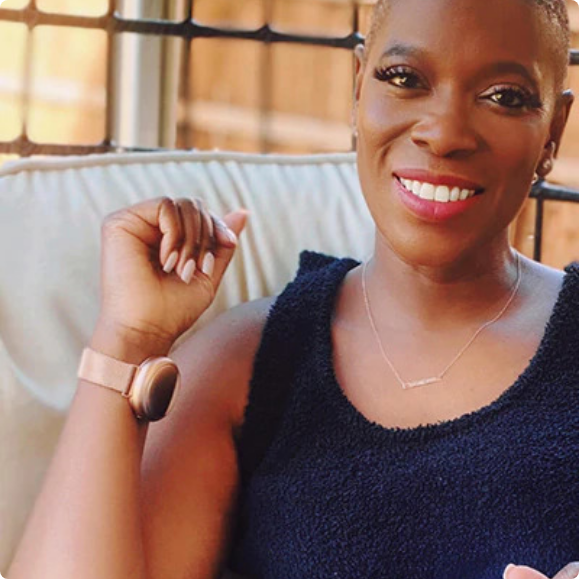 Coretta S.
"You press one button to cool you and another to give you warmth, as needed. This is a game-changer."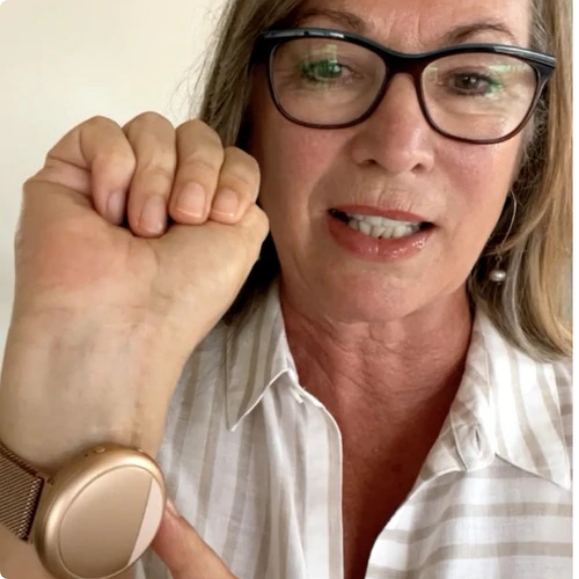 Loretta S.
"The Wave truly helps with hot flashes or cold sweats from menopause."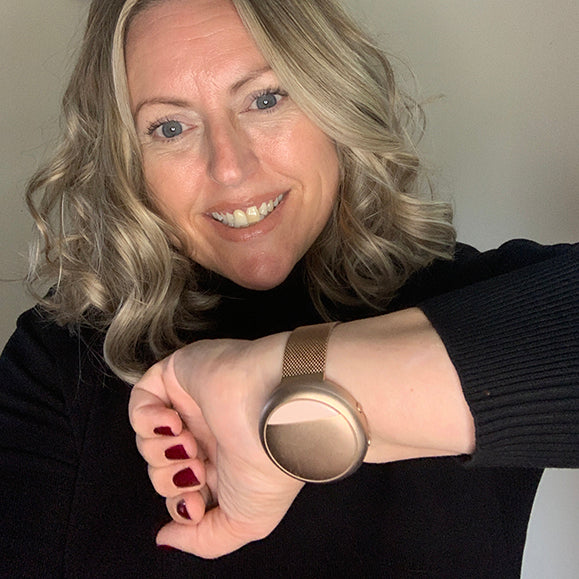 Mellanie P.
"It's just such a simple tool that gives you that instant relief."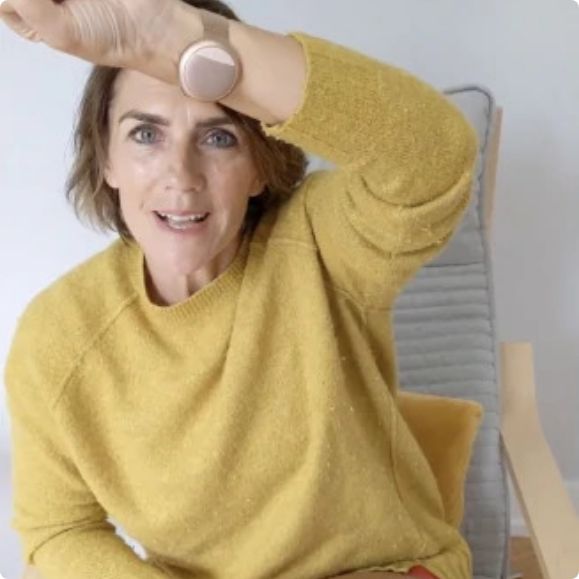 Amanda T.
"Literally at the press of a button, you can change the temperature."
"It's hard to explain how your body just... melts."
Hear how Kristin uses her Embr Wave to fight hot flashes, night sweats, and anxiety.